---
Whether you are just starting a career in early childhood education, or you are looking for the next step in an established career, Kingdom Kids is the perfect place for you. We encourage you to apply online for any open position
Employee Perks:
Child Care Discounts
Flexible Spending Account
Training/Professional Development opportunities
Yearly Team Retreat
WAGES  program
Our goal is to provide quality care and education to children, youth and families while offering our teachers and employees perks and ongoing trainings to enhance their expertise and show our deep appreciation for their dedication to their profession. We hope you will join our team!
Positions:
Full-Time
Director
Assistant Director
Infant Lead Teacher
Toddler Lead Teacher
Preschool Lead Teacher
School Age Lead Teacher
Teacher's Assistant
Cook
Part-Time/On-Call
Teacher's Assistant
Float/Teacher's Assistant
Childcare Facilities Cleaner
Knights & Knight Maidens the Kingdom awaits YOU!
Want a career and not just a job?
Through on-the-job training, ongoing professional development, and our Kingdom Training, we give you the resources to get started and tools that you need to continue your success as a childcare provider.
We are seeking individuals with a degree in early childhood education, child development, elementary education, child guidance/counseling, child psychology, family studies, or social work. We are also seeking those willing to work toward, or currently working toward, a certificate or degree with a mindset for learning and growth.

What is the application process?
If your skills appear to match our current hiring needs, the Center Director may call you to schedule an interview, usually within one to two weeks after you submit your application.
Do not be discouraged. If there is not a match at this time, we WILL keep your application on file for future reference. Our staffing needs can change quickly, so if we do not contact you now, we may contact you later to see if you are still interested in joining the Kingdom Kids team.
What Our Teachers Are Saying
What do you love most about being an infant teacher?
When I started, I really did not know much about childcare, except for being a Mom myself but I have learned a lot. I love every child here and I love to teach them each day so they can go home and show their families what they have learned. I am glad I have been around some great co-workers. Working with Kingdom Kids has really help me grow as a teacher.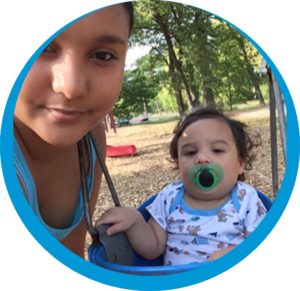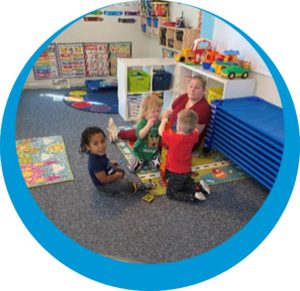 What do you like most about being a toddler teacher?
I have been able to treat children the way that they should be treated so that they learn to treat others the right way.  I want to say thank you to Kingdom Kids for giving me the chance and teach me more through training, so I can continue improving as a provider. I now understand how to deal with my own son a little more. I love how I was able to progress to become a Lead Teacher and doing the lesson plans is so much fun.
What do you like most about being a preschool teacher?
I like being a part of our kiddo's education process. This is their first step before going off to Kindergarten. Seeing their smiles when they learn something new and to know that I am helping them gives me great joy.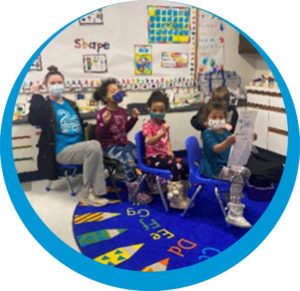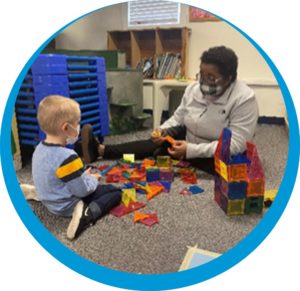 What do you like most about being a school age teacher?
Being able to impact children's lives. Working with Kingdom Kids has helped me grow as a teacher. The kids have taught me how to be more patient which helps me be better for them. I do not work at Kingdom Kids because I enjoy being around children, I work here because I am also able to help them learn and grow. Even if they do not remember when they grow up, I feel as if I have made a difference in their lives and for me, that feels great!
We do not discriminate based on race, color, sex, religion, national origin, ancestry, age, sexual orientation, disability, or marital status. We are an equal opportunity employer and your response to any questions will not be used as a basis for discrimination but will be judged on its relevance to the position you are seeking. (The Age Discrimination in Employment Act of 1987 prohibits discrimination based on age with respect to individuals who are at least 40 but less than 70 years of age)